In honor of Women's History Month, Asheville Parks and Recreation highlights parks, greenways, community centers and other public spaces named for women throughout the month of March. Meet Grace Pless, Elizabeth Blackwell, MD, Hester Ford Lee, Wilma Dykeman and Jean Webb in the first article in this series.
Augusta Barnett Park
Augusta Barnett was originally from Asheville and served its citizens for 43 years. She worked as a physical education teacher at Lee Edwards High School (now Asheville High) from 1928 to 1956. After serving a seasonal position with the Parks and Playgrounds Division of the Public Works Department of the city of Asheville as a groundskeeper, pool manager, and playground supervisor since 1937, she was promoted to the year-round, part-time position of department recreation supervisor in 1944. After 12 years at A dual title with Lee Edwards and Public Works, she was appointed the first director of Asheville Parks & Recreation in 1956, a position she would hold until 1971.
Barnett was the first woman to serve as a department head at the city of Asheville and one of the first to lead a parks and recreation department in North Carolina. Under his leadership, Asheville Parks & Recreation was responsible for summer playgrounds (now known as summer camps), school centers, citywide special events, community centers, sports and ball courts, swimming pools, the amusement park and the zoo (now the amusement park and WNC Nature Center), Asheville Municipal Golf Courseand annual partnerships with the Asheville Art Museum, the Colburn Mineral Museum (now Asheville Museum of Science), and the Thomas Wolfe Memorial.
She said her hobbies, aside from reading and sports, allow others to enjoy theirs. A park next to the West Asheville Community Center is named in his honor. Fittingly, it includes a basketball court and popular neighborhood playground renovated as part of the 2016 renovation. parks and recreation bonds referendum.
Ann Patton Joyce Park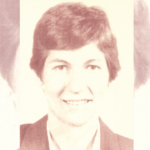 Like Barnett, Ann Patton Joyce has had a lasting impact as a member of the Asheville Parks & Recreation team. She held several different positions with the department from 1980 to 1991, best known for her work in creating the after-school program and training Asheville-Buncombe Senior Games. Although talented in many fields, her first loves were people and hobbies.
Originally from Morganton, she taught swimming lessons and was a high school lifeguard. While pursuing her interest in recreation, she interned at Morganton Parks & Recreation while graduating from UNC Chapel Hill. After graduating, she first worked for Durham Parks & Recreation, helping to provide opportunities for visually impaired and developmentally disabled members of the community. It was at the Edison Johnson Recreation Center that she met her husband, Jeff, who, like her, is a passionate believer in the positive impact recreation can have on people's lives. Both later worked as community center managers for Asheville Parks & Recreation.
After a battle with cancer, she died in 1991. Following a request from the Beverly Hills neighborhood, Ann Patton Joyce Park was dedicated in 1993 in an area adjacent to the home she shared with Jeff and their two sons. The nature park includes benches, mountain laurels, wildflowers, a stream, and maples, oaks, sour and dogwoods.
(Special thanks to Jeff Joyce for photos and biographical information.)
Tempie Avery Montford Community Center
Tempie Avery was purchased in Charleston in 1840 by Nicholas Woodfin. While on her plantation, she became a midwife and delivered black and white babies in the Asheville area. After the Civil War, Woodfin deeded an acre of land on Pearson Drive to Avery. Prior to Montford's expansion beyond West Chestnut Street, the area adjacent to Avery's property was a prosperous black neighborhood known as Stumptown. After her emancipation, the widow used her skills as a nurse and midwife to support herself and her children. She died in 1917. Estimates of her age range from 90 to 107.
Newspaper clippings during and after his life show that Avery was a beloved local figure. A 1914 article by The Citizen of Asheville says: "She seemed to enjoy the idea of ​​recounting the adventures of her life, and it was enough to ask a new question from time to time to reopen the floodgates of her memory. She said she estimated her age when the stars first fell, which happened in the early years of the 19th century, and recounted many incidents from her early childhood.
When it opened in 1974, the Montford Recreation Center was only the first facility ever built by Asheville Parks & Recreation designed exclusively for recreational and cultural programs (rather than converting an existing building). In 2017, the Asheville City Council unanimously approved renaming the center the Tempie Avery Montford Community Centre. A series of bond-funded improvements were completed in 2019.
Hazel Robinson Amphitheater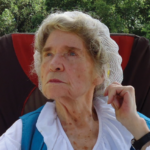 Known as the matriarch of the Asheville theater scene, Hazel Robinson was born in Mississippi in 1926 and spent her childhood moving with her family to western North Carolina. While studying at UNC Chapel Hill, she was active in the school's legendary Playmakers company. She returned to Asheville with her husband John in 1957 and worked at the Tanglewood Children's Theater and the Asheville Community Theater, where she became technical director from 1963 or 1964 to 1972. A year later she and her husband founded Montford Park players. She directed, designed costumes, and managed almost every aspect of the operation.
In 1983, the Shakespearean Theater Company moved from its namesake park to an amphitheater built by the City of Asheville between the Tempie Avery Montford Community Center and river cemetery. In honor of Asheville's 200th anniversary and the Montford Park players' 25th season, the City Council name change approved unanimously the Hazel Robinson Amphitheater performance space in 1997.
Robinson passed away in 2016, but the theater company lives on. Montford Park Players is North Carolina's longest-running Shakespeare festival and has the third-highest annual attendance of any outdoor theater in the state, behind The Lost Colony and Unto These Hills.
Leah Chiles Park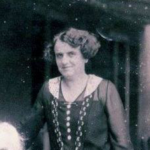 Born in 1885 to Marie and Casemier Arcouet, Leah Chiles' father was an artist who created works in Central Park and helped craft the hands of the Statue of Liberty. She continued her family's legacy as an accomplished concert pianist, sculptor and artist. After moving to Asheville, she operated an art store in Pack Square.
Chiles and her husband, Jake, founded and developed the town of Kenilworth in the 1920s. She was also a businesswoman, realtor, and interior designer, suing the Kenilworth Development Corporation after her husband's death in 1925. Additionally, she founded Kenilworth Galleries.
In 1928, Chiles became the first woman elected mayor of a western North Carolina city and one of the first in the state. Following the stock market crash of 1929, Asheville appealed to Kenilworth and other surrounding communities for annexation to help stabilize the town's debt. As mayor of the city, she championed the rights of residents by boldly demanding a vote before agreeing to the city's annexation of Asheville.
In 2018, the city council name change approved unanimously Lakewood Park to Leah Chiles Park and placed a historical marker at the site to commemorate her fascinating legacy. The park land was donated to the town of Kenilworth in 1924 and is located directly across from the historic James Madison Chiles and Leah Arcouet Chiles home.
(Special thanks to Kevin Broadwater and James Vaughn for photos and biographical information.)